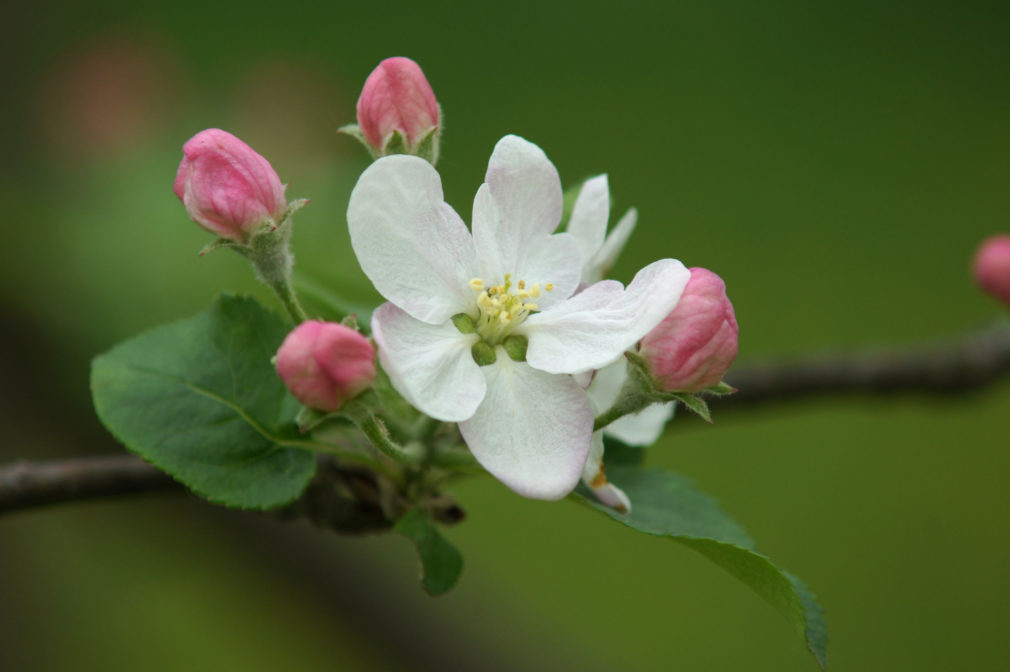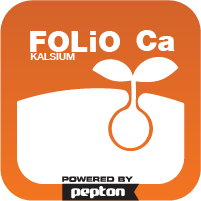 Folio Ca - Foliar fertilizer for use during calcium deficiency
Folio Ca is an organic foliar fertilizer used during calcium deficiency. Folio Ca is used after a leaf analysis or as a preventative before periods of increasing mineral demand. Such periods are during flowering, fruiting or undergoing strong growth and development.
Folio Ca contains a high concentration of calcium in combination with a dispersant. The dispersant ensures that the mineral has good contact with the leaf surface, and the growth has good opportunity to absorb it. The dispersant is made from plant material and is organically exploitable.
To best help the growths out of a mineral deficiency, Folio Ca is added energy in the form of a foliar fertilizer (Pepton). Folio Ca is absorbed into the growths within a few hours and the effect may be visible already on the same day.
Folio Ca is supplied in powder form and should be mixed with water and can be used with other types of foliar fertilizers or pesticides. Folio is dosed at between 50 and 200 grams (dry weight) per day. acres.
Folio is an ecologically approved corrective.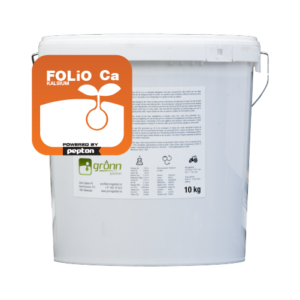 Finished formulated foliar fertilizer for use against calcium deficiency by spraying the foliage in potatoes, fruits and berries. Enhances plant development of buds and leaves. Stimulates the flower, formation and growth of the fruit. Mix in water after desired dosage, by experience, soil or leaf analysis.
Fertiliser approved in organic farming at (EC) No 834/2007 level.
3-8 behandlinger med 10-14 dager intervall fra kronbladfall. For bedre farge på eplene behandling når frukten har begynt å skifte farge, gjerne gjentatt etter 7 dager, normalt 2-3 uker for høsting.
Stimulere tidlig vekst(1) og øke knollantall(2) og størrelse(3).
(1) Brukes en uke etter oppspiring. (2) Brukes når halvparten av stolontoppene er dobbelt så tykke som resten. (3) To behandlinger når knollene er ca 10 mm, gjenta en gang etter 14 dager.
Styrker vekst og utvikling
2-3 behandlinger med start 10-14 dager etter planting eller oppspiring. Behandlingen gjentas med 7-10 dagers intervall.
Stimulere begynnende hodedanning. Spesielt ved lav jordtemperatur på våren/forsommeren.
2 til 3 behandlinger ved tilvekstpunktets strekning til begynnende hodedanning. Spesielt ved lav jordtemperatur på våren/forsommeren. Gjentas hver 7 til 14 dag.
Stimulere vekst og utvikling
2-5 behandlinger med 7-14 dagers intervall fra kronbladfall.

Kalsium innhold (Ca)
Pepton
Organisk karbon

Alle aminosyrer (i Pepton delen) er av type L
Alanine
Lysine
Arginine
Methionine
Aspartic acid
Phenylalanine
Cysteine
Serine
Glutamic acid
Threonine
Glicine
Tryphophan
Histidine
Tyrosine
Isoleucine
Valine
Leucine
Proline

Løses i vann:
50 - 200 gram (tørr vekt) pr. dekar.