AGRONOMY
Better yield thought better soil
METODE
How we fertilize is determined by what is already in the soil.
SERVICES
Grønn Gjødsel uses extensive analysis that goes beyond standard P,K,Ca,Mg og pH soil test.
INNOVATION
Carbon-based dry fertilizer. Norwegian produced organic fertilizer. Hybrid Fertilizer.
ABOUT US
Supplier of natural fertilizers
We operate in agriculture where poultry production has been an important industry since 1967, and we are still an active chicken producer. The year 1985 was the start of production of pelleted organic fertilizer. One could thus utilize all raw materials from the poultry production. Since then, this industry has evolved into what is now called Green Fertilizer A / S. The natural fertilizer/chicken farm is pelleted in its own factory premises in Rakkestad municipality, Østfold. We have customers all over Norway. These include within conventional and organic agriculture (greenhouse cultivation in greenhouse / open-air, grain farms, grass/meadow), finishing plots, golf courses, and outlets at garden centers. We strive constantly to satisfy the customer's desire for fertilizer type, packaging, and quality. As a grain producer, we use our own fertilizer products. We can, therefore, confirm that our products are highly efficient and provide optimum and lush growth! Green Fertilizer was awarded the Gründer Prize 2013 from Sparebankene in Indre Østfold. Green Fertilizer was voted this year's Gazelle in Østfold 2015 by Dagens Næringsliv.
LARS
Manager
tel: +47 924 85 000
lars@gronngjodsel.no
LARS-OTTO
Advisory/ sales
tel: +47 922 255 18
lars-otto@gronngjodsel.no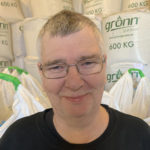 ULF
Transport/logistics
tel: +47 941 87307
ulf@gronngjodsel.no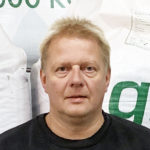 GØRAN
Transport/logistics
tel: +47 91 712 313
gk@gronngjodsel.no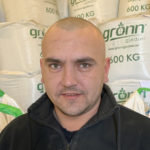 MARIJUS
Quality manager
tel: +47 908 47 299
marijus@gronngjodsel.no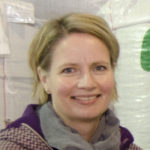 JANET
Administration
tel: +47 479 50 380
janet@gronngjodsel.no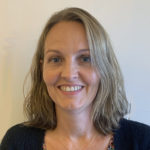 THEA
Accounting
tel: +47 982 07 479
thea@gronngjodsel.no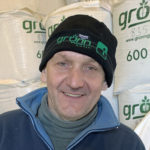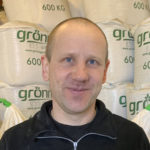 OSVALDAS
Production worker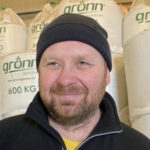 MINDAUGAS
Production worker