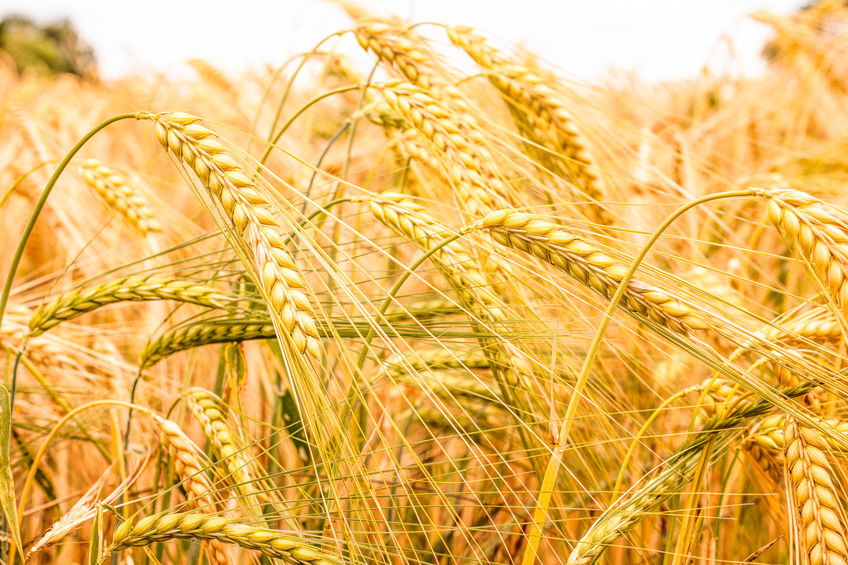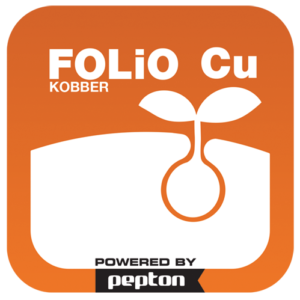 Folio Cu - Foliar fertilizer for use during copper deficiency
Folio Cu is an organic foliar fertilizer that is used after a leaf analysis or as a preventative before periods of increasing mineral demand. Copper (Cu) is one of the eight essential micronutrients. It is needed by plants in small quantities, but still important in a wide range of development processes. The availability of copper depends on soil type.
Folio Cu contains a high concentration of copper in combination with a dispersant. The dispersant ensures that the mineral has good contact with the leaf surface, and the growth has good opportunity to absorb it. The dispersant is made from plant material and is organically transferable. To best help the growth out of a mineral deficiency, Folio Cu added energy in the form of a foliar fertilizer (Pepton). Folio Cu is absorbed in the growth within a few hours and the effect may be visible already on the same day. Folio Cu is supplied in powder form and should be mixed with water and can be used with other types of foliar fertilizers or pesticides. Folio Cu is dosed at between 50 and 200 grams (dry weight) per day per decar.
Folio Cu is an ecologically approved corrective.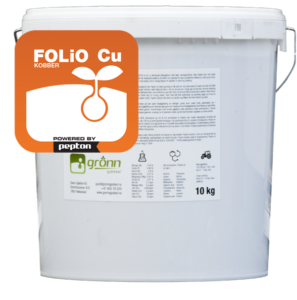 Ready formulated foliar fertilizer for use against copper deficiency by spraying on foliage in vegetables, fruits, legumes, grains and oilseeds.
Strengthens the plant's development of stems, buds and leaves. Stimulates the flower, formation and growth of the fruit.
Mix in water after desired dosage, by experience, soil or leaf analysis.
Fertilizer approved in organic farming at (EC) No 834/2007
All amino acids (in the Pepton part) are of type L