Grøna Plant
Concentrated plant nutrient solution with high nitrogen content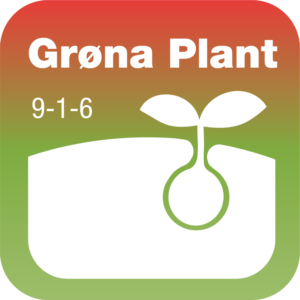 Green Plant is a complete fertilizer and contains all important plant nutrients except calcium. The micronutrients are chelated to EDDHSA and DTPA for best plant availability.
Green Plant is well suited for growing where vegetative growth is desired. Used for nutritional solutions in greenhouses and outdoors.
The Green Plant should not be mixed with calcium nitrate in the same stock solution.
For longer cultures, it may be necessary to add calcium in the form of calcium nitrate or by transplanting into limed soil if the irrigation water is calcium (soft water).
Be aware of the risk of burns. Do not spray in sunshine and never on drought-stressed plants.
A raw water analysis is recommended for the growing season. The analysis shall include the determination of the alkalinity of the water. At alkalinity above 100 mg / l, acid should be added to adjust the pH.
NB Low pH Risk of corrosive damage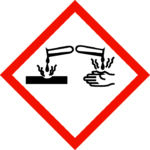 Easily accessible - dissolved in water, for immediate use.

Nutrient
N
P
K
Mg
S
B
Cu
Fe
Mn
Mo
Zn
Content g/liter
93
11,6
58
6,4
6,6
0,36
0,04
1,68
0,84
0,06
0,26

Concentrated solution of growth industry
NB Low pH ( approx. 2 )

Standard dose for watering: 2 ml Green Plant / l irrigation water (or 200 ml / 100 l water).
For foliar fertilization, use 1-2 ml of Green Plant / l water.
Green areas: 25-100 l in at least 300 l water / ha.
OTHER MINERAL FERTILISERS